Blog post written in collaboration with Teaching Assistant Sammi Clark.
Within a three week exploration along Maine's coast, ten high school students visited Hurricane Island for five days. Their three weeks in Maine were dedicated to Sustainable Ocean Studies, (SOS), in which they examined ocean sustainability through ecological, economic, and cultural lenses. During their five days on Hurricane, the SOS group aimed to contribute to our research initiatives, investigating juvenile scallops populations, in addition to scallop and kelp aquaculture, keeping busy with an ambitious schedule that would allow them consider the ecological, economic and cultural lenses of the applied, community-based research we are doing here on Hurricane.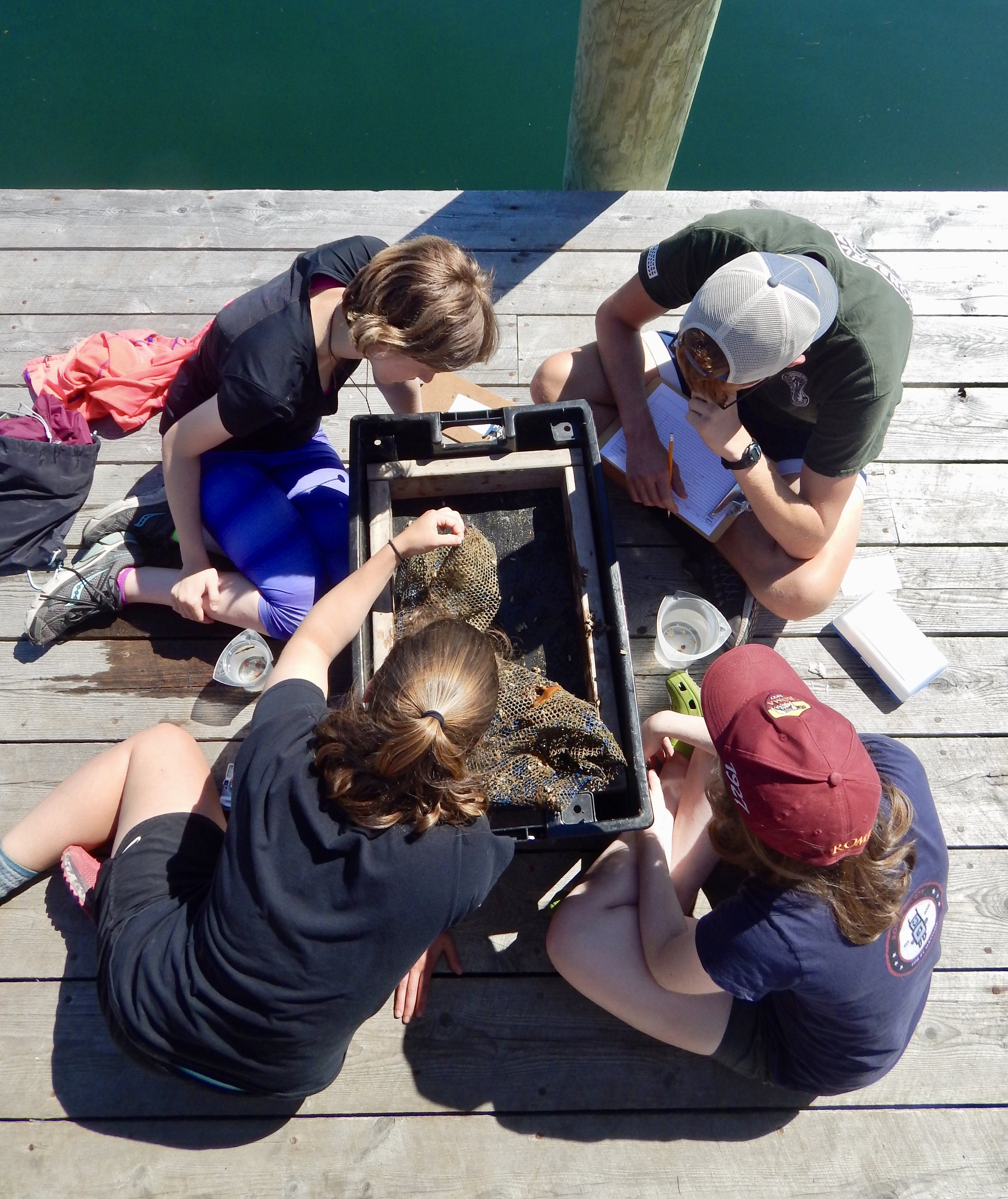 Sorting spat bags on the pier...looking for baby scallops!
During one exhausting afternoon measuring kelp in the heat of the day, the SOS students were reawakened by an unexpected force. A student known for her remarkable ability to fall asleep anywhere, during breaks as short as 5 minutes or as long as two hours, was re-energized by tossing seaweed over the dockside. Suddenly, she yelled, "SWEEEEEEE!" as the marine algae fell back to sea. From that moment on, "swee" was the exclamation of choice for the group. It was used as a chant, featured in songs, and peppered into conversations and puns. The students began inducting each other into what they called, "Swee Nation," until every student was included. It didn't matter that everyone was tired from deploying green crab predation lines at 3AM, the team was united in, "swee at sea," and any low energy students would quickly awaken at the sound of the cheerful call.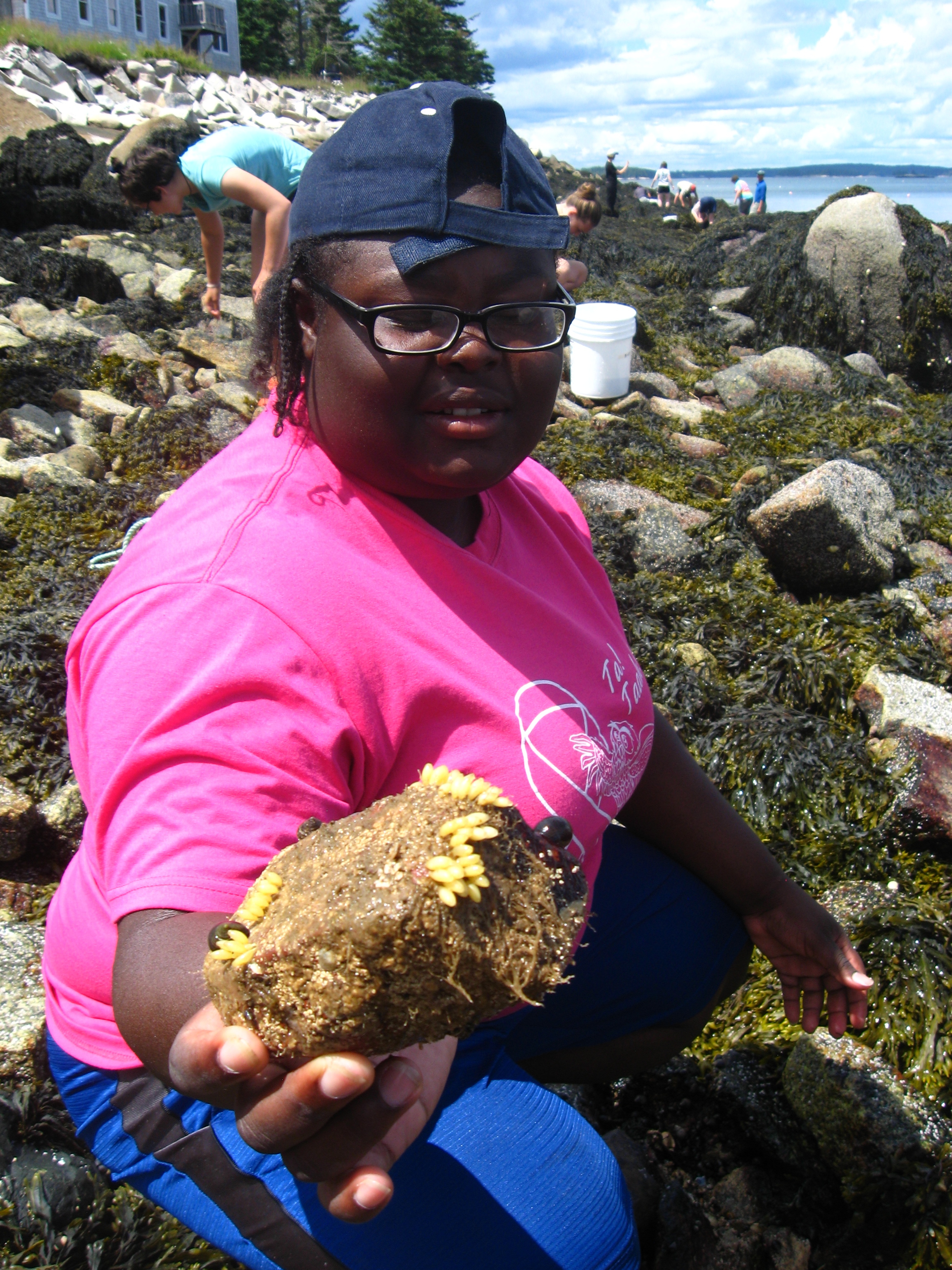 Dog whelk egg cases found among the seaweed and rocks
By the end of the week, Swee Nation had investigated kelp anatomy, the intertidal zone, scallop spat, kelp and scallop aquaculture, and invasive green crabs. They concluded their time on Hurricane by analyzing raw data from the various research projects and presenting posters of their findings. Moving on from their five days of Hurricane, Swee Nation was excited to take their ecological understanding and apply it to sustainable fishing solutions. As they departed Hurricane, the students cheered and let out one final "Sweee!"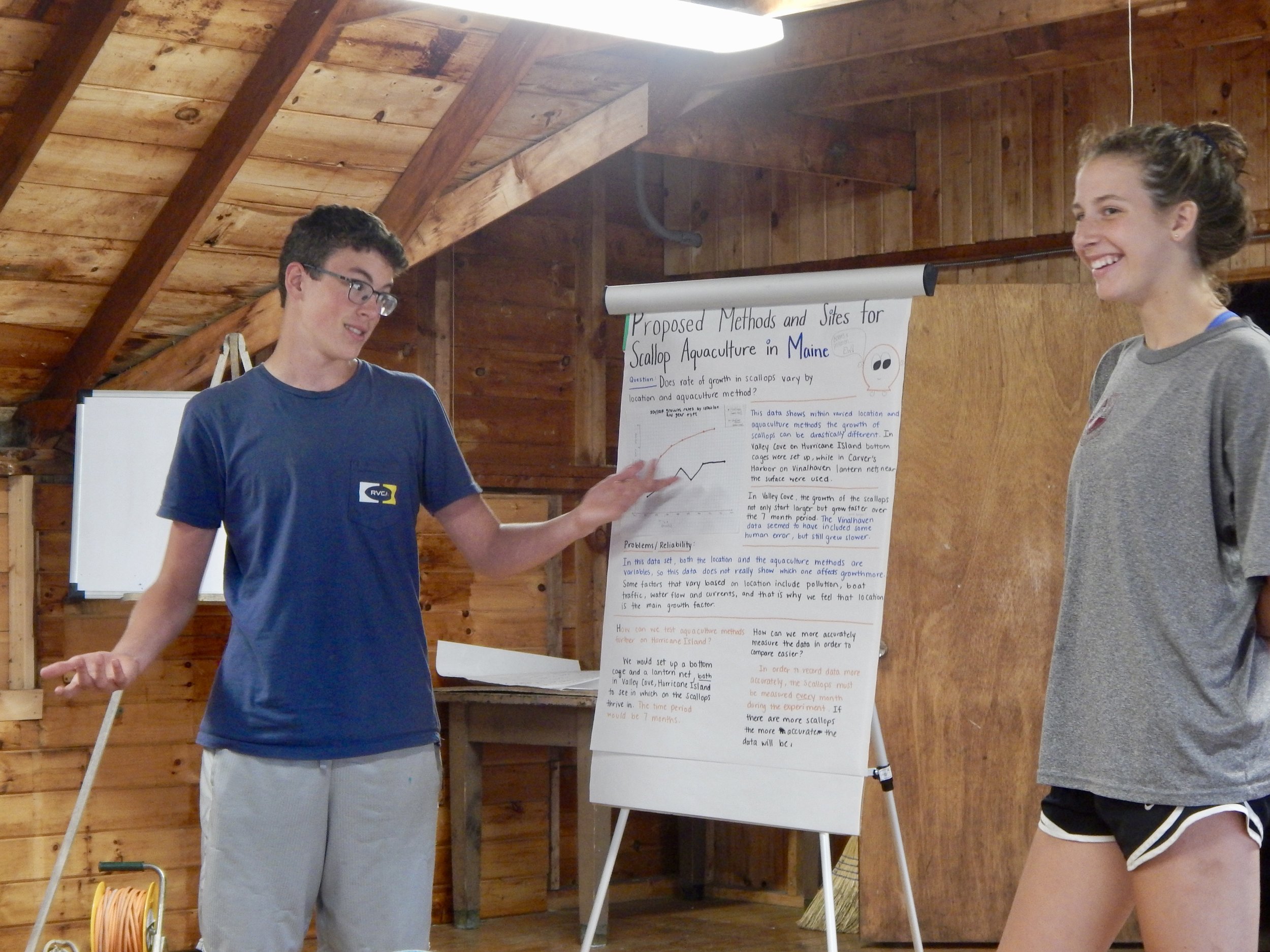 SOS students field questions during their final presentations.